tel.: +420272740421
+420777CERMAN

E-mail: michalcerman@volny.cz
ICQ: 222 374 620

ulice Hradecká 7
13000 Praha 3 Vinohrady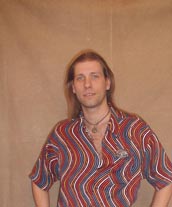 min. six 220 V outlets (3 on the left + 3 on the right side of the stage)
4 monitors (preferably 4, min. 2 "ways")
4 vocal microphones (one placed by drums)
microphones for percussion instruments and guitar amps
bass and piano by in-line
sufficient stage lighting
lockable dress room or room separated from the audience
3 ashtrays
In the case of missing PA, the SB management is usually able to arrange a rental.
AbsoluTon, spol. s.r.o.
Varšavská 4
P.O.BOX 42
120 00 Praha 2
E-mail: info@absoluton.cz

PR manager, gigs
Vláďa
+420 777 577 554