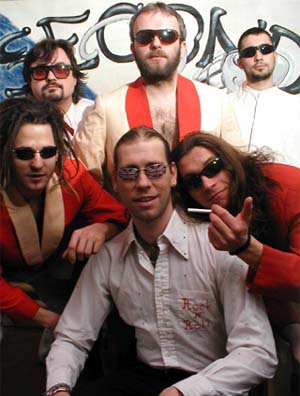 Contact
Prague R&B band Second Band was found in 1996 by group of friends with similar music interests, performing in Jesus Christ Superstar the musical. Right from the beginning the band focused on live Rock&Roll and Blues performances. All the members were already members of other bands and this was their "second" band (therefore the name Second Band). After one year some members decided to leave as it was unmanagable with their existing commitments to their "mother bands". The singer Michal Cerman then put together new group of musicians.
As mentioned, Second Band plays Rock'n'Roll and Blues and their repertoir last approximately 2-3 hours.
The band is not involved with own production. They performed original adaptations of classic and lesser known R&B titles. In their repertoire you can find names like Dr. Feelgood, Nazareth, Chuck Berry, Lynyrd Skynyrd, Larry Williams, Ray Charles, Bob Dylan, J.J.Cale, Status Quo, Beatles, Creedence Clearwater Revival, Spencer Davis, David Peel, John Mayall, Rolling Stones and others.